RV Warranty Forever with Johnston RV Center

$9,779,259.49
TOTAL CLAIMS PAID
JANUARY 2021
24,612
TOTAL CLAIMS PAID
JANUARY 2021
*Claim data represents ITD statistics of all NAE/NWAN Warranty Forever® customers.
MOST EXPENSIVE CLAIM
$5718.66
LEAST EXPENSIVE CLAIM
$15.29
AIR CONDITIONING
$1076.05
PEACE OF MIND
With superior coverage, you will have true peace-of-mind throughout your ownership experience.
WARRANTY FOREVER® IS LIFETIME COVERAGE
That's included with every qualifying new and pre-owned towable and motorized unit offered by a participating dealer. Coverage lasts for as long as you own your RV. All you have to do is complete the annual maintenance outlined in your Warranty Forever® agreement and you're covered FOREVER!
COVERAGE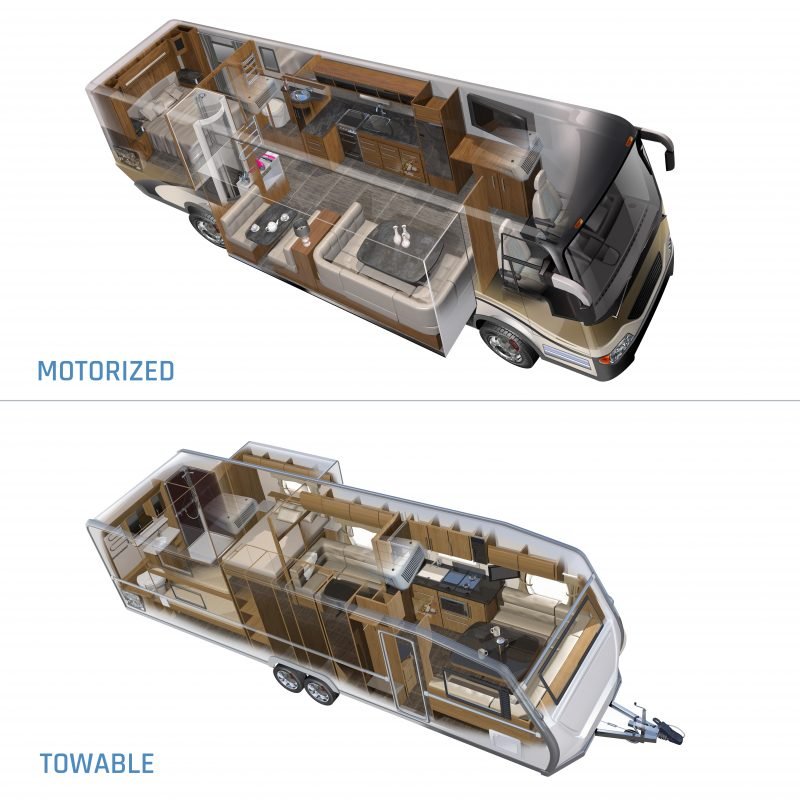 Wheel cylinders, calipers, electric brake magnets, and hydraulic tubing and metal fittings.
Leaf and coil springs, shackles and bushings, and rubber suspension springs.
Ice maker, trash compactor, built-in coffee maker, built-in food processor, in-sink disposal, ceiling fan motor, and smoke detector.
Hot water tank, burner assembly, thermostat, thermocouple, gas valve, electronic ignition assembly, PC board, heating system, shower assembly, toilet, sink, holding tanks, gate valves, macerator pump, water pump, faucets, traps, fittings, and water lines.
Range/oven burner assembly, burner valves, refrigerator/freezer, microwave, convection oven, thermostat, thermocouple, burner, igniter, and PC board.
Gas regulators, gas tanks, gas valves, tank gauges, and LP lines and fittings.
Factory or dealer installed bolt-on and welded scissor jacks.
Furnace igniter, burner assembly, gas valve, gas leak detector, thermostat, thermocouple, blower motor, and PC board.
Door handles, latches, and springs.
Compressor, evaporator, condenser, capacitors, relays, expansion valve, control module and panel, reversing valve, blower fan and motor, and PC board. Coverage applies to coach air conditioning system only, chassis air conditioning excluded.
MAINTENANCE REQUIREMENTS
RV Warranty Forever® will pay for repairs to the stated and covered components of your travel trailer or motorhome, which are outlined in the RV Warranty Forever® agreement, for as long as you own it. Simply follow the maintenance guidelines outlined below and the components are covered forever!
ON AN ANNUAL BASIS, YOU MUST PERFORM THE FOLLOWING MAINTENANCE
Inspect roof and seal where necessary.
Inspect axles and hub, lube where necessary.
Inspect furnace – clean blower and combustion chamber, control compartment
(remove any dust, lint, and obstructions) as necessary, test for gas line leaks.
Inspect hot water heater – flush holding tank, manually operate pressure temperature relief valve, and clean burner tube (as outlined by the manufacturer), as necessary.
FREQUENTLY ASKED QUESTIONS
You can locate a dealer by submitting an inquiry using the Contact form on this page.
There is no deductible with the program. All parts and labor are covered 100%.
There is no catch; this program is provided to you at no charge. The only requirement is that you follow the customary maintenance outlined in your Warranty Forever® agreement.
No, all annual maintenance must be performed by a professional repair facility. This ensures proper documentation, as well as the workmanship of all services performed on your RV.
Any repair facility that has a license to do business. The facility must be able to provide a detailed repair order that contains all of the pertinent information regarding the services performed.
Simply follow the maintenance requirements outlined in your Warranty Forever® agreement. If you have any additional questions, please contact a claims specialist at 800-810-8458.
Proper maintenance is the best preventative measure in reducing future breakdowns. Your RV is less likely to experience a breakdown if it is being properly maintained.
Proof of annual maintenance can be submitted via mail, email, fax or through the NAE/NWAN Connect app. See your Warranty Forever® agreement for complete details.
Claim specialists are available Monday through Friday 8:00am– 8:00pm and Saturday 9:00am – 5:00pm Eastern to answer all of your questions.
Take your RV to any professional repair facility. Contact us at 800-810-8458 for additional assistance or contact your selling dealer's service department. Remember, all repairs must be authorized by us prior to having any work performed or the repairs will not covered.
Take your RV to any professional repair facility and provide them with a copy of your Warranty Forever® agreement. They will handle it from there. If you have any questions that you would like to ask us directly, call 800-810-8458 and speak with a claims specialist.
The NAE/NWAN Connect app is available for download on compatible iOS and Android devices. To download the app, visit the Apple App Store or GooglePlay store.
REQUEST MORE INFORMATION
PEACE OF MIND…FOREVER!